Precision and quality
in light metal casting
High-quality cookware made of cast aluminium
for the household and gastronomy.
1963 – The beginning of a success story in a garage
Not only has it been a long time since then, but we have also developed further ourselves. We moved from Werdohl to Neuenrade. We have increased our production, increased our range of services and further developed them technically.
We know our way around the processing light metal casting. For this reason we produce for prestigious companies and world market leaders in the kitchen and catering industry.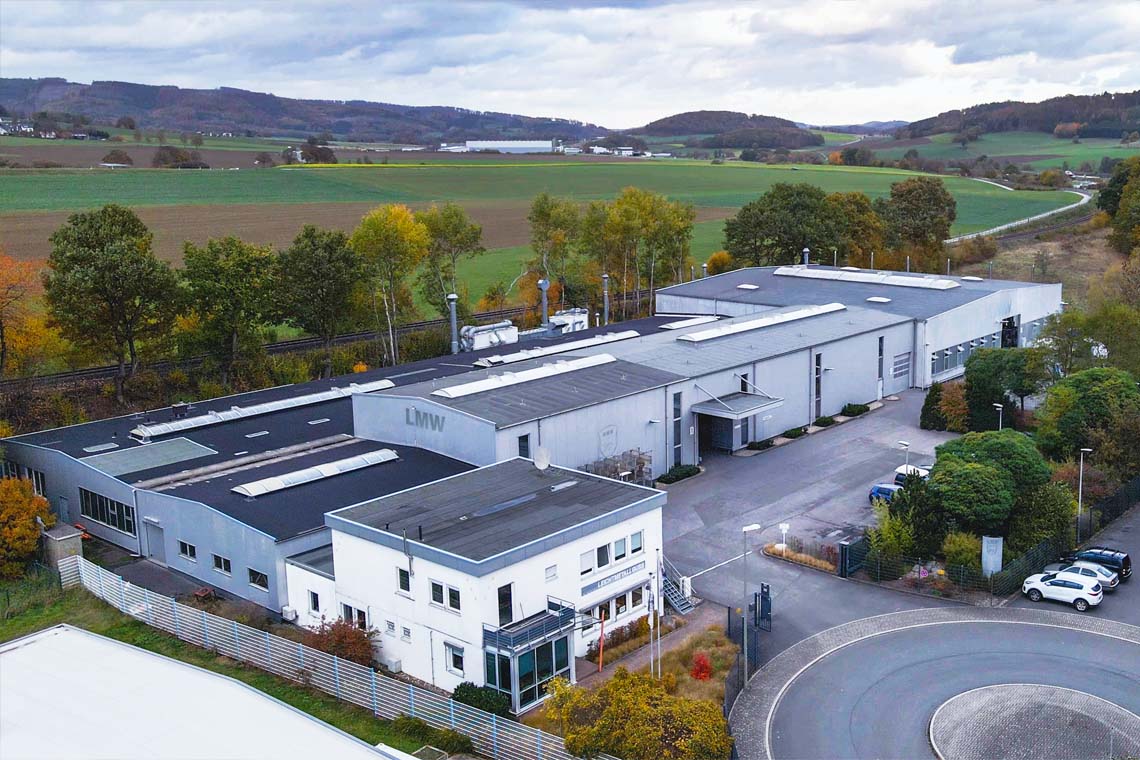 Highly qualified. Well educated. Trained and with a high degree of motivation and personal responsibility.
Around 50 employees work in several shifts every day to ensure that our customers are satisfied. Fast order processing, sustainable production, excellent service and partnership-based cooperation are prerequisites for intensive customer relationships.
1963
Initial start-up in the garage of the Schmidt family
1970
Founding of Horst Schmidt GmbH in Balve-Garbeck
1986
Company split-up into LMW (Werdohl) and Horst Schmidt (Balve)
1993
New building: LMW moved to Neuenrade
1996
New building: Enlargement of the production facilities (pan assembly and packaging)
2000
New building: Enlargement of the casting house/ automation
2006
New building: warehouse (logistics)
2008
New building: Internal Logistics Enlargement and modernization of the staff facilities
2009
Extension of the production: "induction coating"
2010
Extension of the production: New manufactoring progress "squeeze casting"
2011
Certification according to DIN 9001
2012
Takeover of the brand Eurolux
2014
First-time exhibitor at the Ambiente trade fair Ffm.
2016
Extension of the production: Milling
2018
Expansion of the production: New laser technology
2020
Entry oft he third generation of the family (both sons)